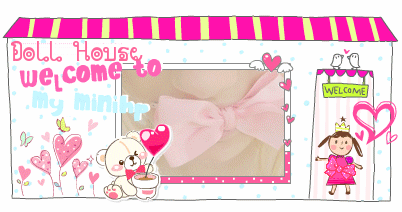 If you could only keep one doll
Of all the dolls you own,
If only one doll would become
The last doll in your home,
Which doll would you give favor to,
Which one would your heart choose?
Would it be the prettiest,
Or the oldest and most used?
Or would it be the doll you got
As a little girl,
The one with teeth and big,brown eyes
And long,dark tendrilled curls?
Or would it be the homely one
That set you back a bit,
The doll whose straw is breaking through
Her legs,where seams are split?
Or would it be that German doll
With soulful eyes of blue,
Born at the turn of the century
And born to be with you?
The doll you found at that estate,
Forced to liquidate,
By events beyond control,
The one you couldn't wait
To carry home,to treasure,own,
The one with flaxen curls,
The doll your heart had longed for so,
In vain,when just a little girl?
Or would it be the little boy
From 80 years ago,
From your dear Aunt,the one you can't
Ever wait to show
To company?...Or would it be
The rubber baby doll
Your children played with years ago?
Why can't you keep them all?
You look at each and everyone,
Some,gifts from those you love,
And your sad heart cannot decide
Which one to place above
The rest of them...Each one has been
So special to your heart;
But the time to let them go
Has come and you must part
With all but one...It must be done
Before the day is through;
I wonder which doll you would pick
From dolls so dear to you?